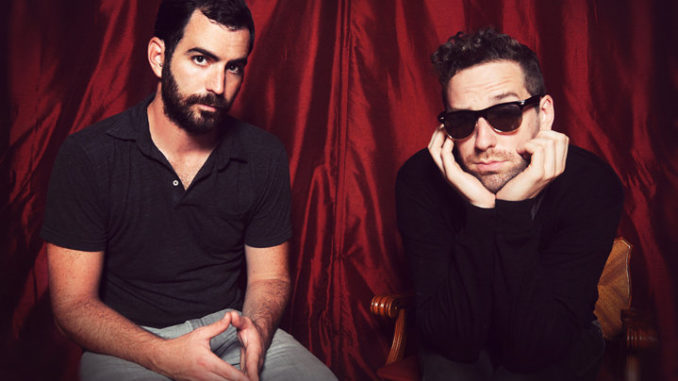 Indie rock duo returns with a vinyl re-issue of their sophomore album via In The Clouds Records 
BROOKLYN, NY | JULY 28, 2017 –  Just when you thought that you'd heard the last of The Gay Blades, the raucous duo known for their intense live shows and quirky stage antics, are back with some exciting news that is sure to bring a smile to the face of any long-time fan. It most certainly wasn't an easy process, but the fruits of accomplishment are objectively sweeter when one has to toil for a taste, and that adage can easily be applied to the bands sophomore album Savages which was released on vinyl today via In The Clouds Records. Under the direction of label owner Dan Marter, singer and guitarist James Wells (aka Clark Westfield), and drummer Quinn English (aka Puppy Mills) were able to bring their artistic vision to life despite a litany of production issues:
"We came up with the idea to include a little sound board inside the jacket so people could press buttons and hear different sounds. the idea was the easiest part.. actually getting them became a nightmare." – Dan Marter (In The Clouds Records)
Originally released in 2010 via Triple Crown Records, adoring fans have been waiting a long time for this special re-issue of Savages, and will be eager to get their hands on what is sure to be both a visual and sonic delight. As of today, a limited run of 300 copies are now available in either Blood Red or Bone White and can be purchased through the In The Clouds shop right HERE. Wells and English who had previously worked with Marter and In The Clouds Records for the release of their debut album Ghosts, first conceived of a vinyl pressing of Savages back in 2015. Marter offered the following:
"The vinyl itself was probably finished that fall, but reaching out to a few manufacturers in China to make the right pieces small enough to fit in the jacket took a long time. I ended up paying for samples, having the wrong things sent, making new designs, finding new manufacturers 2 or 3 times, then putting it all together… definitely the longest project I've had to work on." 
In addition to the shiny new wax, The Gay Blades teamed up with WAVE (Wellness And Veterans Engaged) and Backpacks For Life earlier this summer to raise awareness and money for homeless veterans with the release of a song titled "Hurricane Boys". The track was engineered and produced by former TGB keys player Michael Abiuso at the Behind The Curtains Media studio in Brooklyn, NY and for the first time ever, features all four touring members of The Gay Blades! This philanthropic gesture which raised over five hundred dollars for the non-profit organization demonstrated the bands penchant for charitable giving and simultaneously wetted the whistles of thirsty fans by delivering a party anthem of seismic proportions. Click HERE to make a donation to Backpacks for Life, and HERE to download "Hurricane Boys"!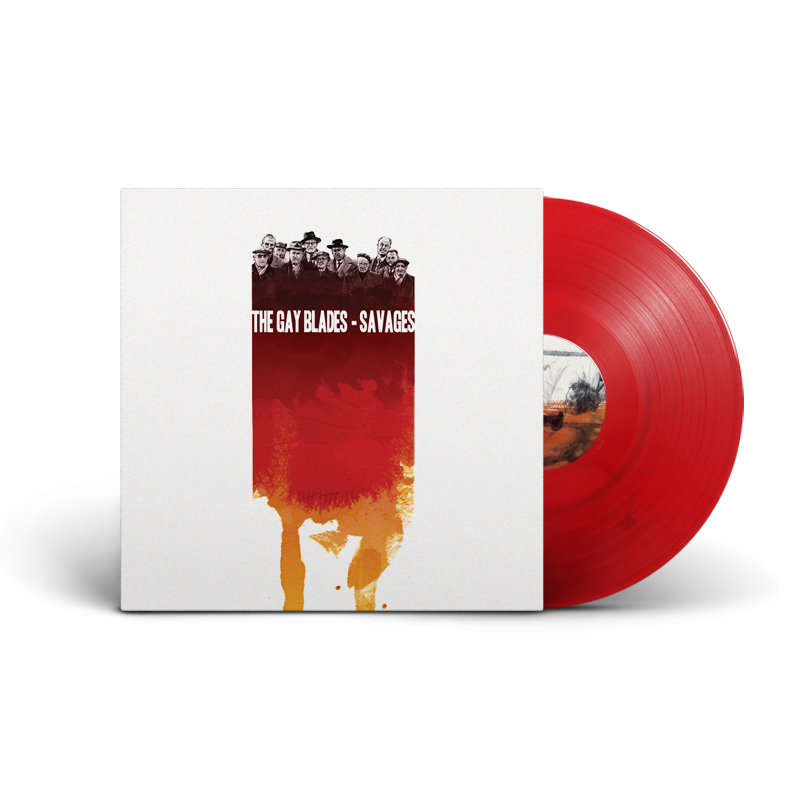 Connect with The Gay Blades!
IN THE CLOUDS is part record label, part art project dreamed up in an unfinished basement in Central NJ. Since 2011 our goal has been to use outside the box ideas to create unique and collectible vinyl experiences that thoughtfully showcase the actual music on them. Music is at the heart of everything we do and Creativity is what drives us.
In 2017 we expanded our in-house services to offer on-demand printing and merchandise solutions for bands, brands and small businesses. Allowing our client to order what they need – when they need it, eliminating additional inventory created and wasted when ordering manufacturer minimums.
Connect with In The Clouds Records!