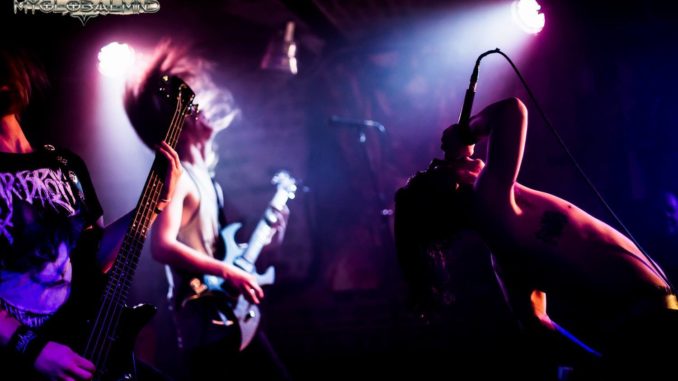 Dublin, Ireland's metal band Call to Arms released their second single and video for "Vultures", off their upcoming debut album. The band has toured extensively across Ireland, developing a strong following. They have gained attention through their support in opening Swedish band "Avatar" along with deathcore giants "Chelsea Grin."
Call To Arms was spawned late in the Summer of 2013. Founded by Dean Donnelly (vocalist) and Jordan Conway (bass), they recruited Daniel Tyrell (lead guitar), Niall Ennis (rhythm guitar) and Ben Deane (drummer) to the cause. From the start they locked themselves away in the rehearsal room for a solid 6 months to ensure they were tight. This approach built chemistry between the band members and guaranteed a confidence for their performance. Call To Arms made their live debut at the The Academy, Dublin where they performed as part of "The Blastbeat: Battle of the Bands". Since then Jordan has been replaced by Alex Caffrey who incorporated a heavier attitude into the sound. Since then, Call To Arms have been relentless, playing at every opportunity and building a strong loyal fanbase known as The Core. They have had some high profile shows where they have supported Avatar, Fozzy and Chelsea Grin.
After releasing their debut EP Invictus on May 10th it is with a heavy heart Ben (drummer) has departed but with the arrival of Ronan Murphy the future is very bright indeed for Call To Arms.