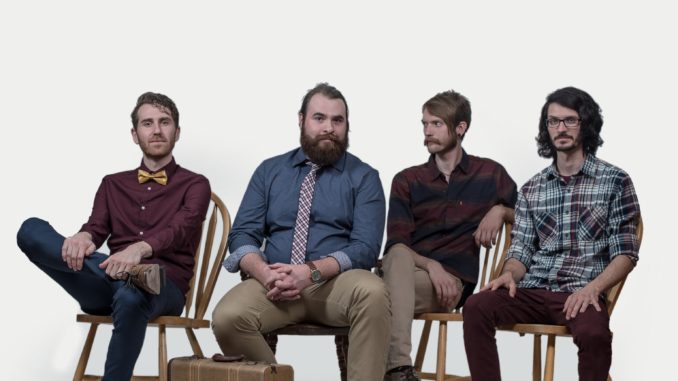 How does your upcoming album, Rearm Circuits, differ from Pilot Waves? Was the writing process different this time around?
The writing of Rearm Circuits and Pilot Waves were not all that different for me, but the actual recording process and everything after was much different than Pilot Waves. We set a much higher bar for ourselves and took our time with every single process. We weren't working with any sort of due date, so we had the freedom to make sure we loved every single aspect of the record. Pilot Waves was deliberately created as two separate EPs that we turned into a full length, whereas Rearm Circuits was always a collection of 12 songs.
Do you have any favorite lyrics from the new album? If so, what makes them your favorite?
 "I'm convinced you're a figment of my mind, a coma dream posing as real life. We're a bond that cannot break; I have no will to wake up today." From our song "Coma Dreams." They are my favorite lyrics because I think it nails how I feel about falling in love. It feels surreal and dreamy, and if it is a dream, then I don't want to wake up. It's totally irrational but we do it anyway.
You guys must be stoked for Night of The Blue Swan III and your upcoming dates supporting Dance Gavin Dance! Can fans expect to see you headlining any shows in support of Rearm Circuits in the near future?
We are extremely stoked and grateful for these upcoming tour opportunities! We would love to do some headlining shows, but we will see how the beginning of 2018 treats us. It is definitely something we have been talking about.
Speaking of touring, what are some places you'd love to visit? Dream bands you'd love to tour with?
I'd love to tour in Australia and Japan. I have never been to either place, but I have heard amazing things. Dream bands to tour with are Thrice and Jimmy Eat World. We could play before doors even open, as long as I got to watch both bands play every night and force them to be my friend.
Your new track "Dream Shade" is hauntingly beautiful, and the music video's portrayal of what it's like to be a victim of abuse is very powerful. How did the idea for the song and video come about?
Well thank you! I wrote the song because it's something that has always bothered me and is self-referential in parts. The initial pitch for the video was going to be a child being over-medicated by his mother. That is what the song partly focuses on. There is this blurred line between children actually needing medication and a parent just not wanting to do their job. I think that sucks and it's abuse.

Click HERE to pre-order Rearm Circuits, out December 1st.
Connect with Icarus The Owl
Photo by Aaron Ziesemer